Twitter giveaways are a simple and effective method for getting your brand some attention online. They've fallen out of vogue with marketers in favour of high engagement over raw numbers, but they're missing a trick. Let's see what the data tells us.
If you've spent a reasonable (or like us, unreasonable) amount of time on social media, you'll have seen at least one or two giveaway posts. Usually they follow a pretty basic formula of an image of the prize plus instructions to follow the account and share the giveaway post.
We recently held one which looked like this:
It must be said, they are a fairly spammy marketing tool so you do need to use them sparingly. We'd set up a new Twitter account @ProsodianTweets and wanted to give it an early boost. That's an ideal use case. As a core strategy for growing your audience long term? Not so much.
---
What's the cost?
The total cost is pretty much the value of your prize + P&P to your winner if it's a physical item. You're posting a tweet, this couldn't be easier.
You could spend more by promoting the comp using Twitter ads, but we'd recommend against it. We ran a small test and found that the cost of each engagement we actually cared about was far too high. Here's a sample stat from the tweet shared above:
That's on a £75 ad spend whilst giving away a £159 item (a pair of AirPods). Eeesh.
To dig in further we collected data from giveaways following the same general rules as us: Retweet, follow, and one other simple action (in our case that was to reply with #prosodian, more on that later)
We found the average prize cost was £264.47 and the average cost per follower for each giveaway was £6.20
Wait, what?
£6.20 would be a ridiculous sum to pay per Twitter follower. Luckily, that average is skewed heavily by a few accounts that made easily avoidable mistakes and ended up handing out expensive prizes for a pitiful response. The worst we found was an AirPods giveaway that had just 4 entrants for a cost of £39.75 per follower. Ouch.
Many giveaways tell a different story. The day we started our Twitter competition we had precisely 100 followers, and today:
With almost 2,250 new followers and counting (people are still attempting to enter a day after we announced the winner) we had a cost per follower of £0.07. That's an absolute steal.
We'll dig into the differences between the successful Twitter giveaways and the failures in the quick and dirty success guide at the bottom of this post. The key point here is that a cost of 10p per follower or less is completely achievable with barely any effort.
---
Are Twitter competitions worth it?
An argument given against Twitter giveaways is that the kind of attention you gain is such low value. The entrants don't care about your brand and therefore you're just chasing vanity numbers.
This thinking misses a few important points, but it is rooted in some truth.
If you host a Twitter competition the vast majority of the entrants have profiles filled with nothing but Twitter comps. These accounts will enter giveaways of any kind and rarely engage with any other content. There will be exceptions but around 95% fit this description.
Some recommend giving away a prize related to your business as a way to ensure that the entrants are more relevant. This doesn't really work out, as freebie seekers will either enter anyway (they're fairly indiscriminate) or you'll just not get enough entrants to be worth your while.
I'd consider this kind of promotion a poor tool for gaining any actual direct leads from your entrants. If you're a developed brand with a strong following you might be able to beat the odds, but in that position I'd suggest avoiding the standard formula and trying to make your competition a true event, get a landing page set up, perhaps drum up some user generated content.
So what is the point?
Well they still hold significant value, just not as a direct audience for your brand, for example:
Raw follower count
We can pretend otherwise, but that number under your profile matters. A business with 10s or low 100s of followers simply doesn't have credibility at a glance. That matters and this technique solves that almost overnight.
The followers of your followers
You might expect accounts that do nothing but retweet giveaways to have little to no followers. You'd be wrong.
Habitual entrants follow thousands of businesses each. It's common for Twitter users to go through the follower lists of large accounts and spam follow to prompt engagement... the upshot being your entrants are followed by a lot of accounts. They actually have an astonishingly varied set of followers considering the content they are retweeting.
That's a lot of high value accounts you can now potentially reach.
Your new army
Most importantly, you have a way to communicate with thousands of people and you know what motivates them.
Social media competition entrants will happily follow, share and perform 1 or 2 simple tasks in order to enter your competition.
That's hugely powerful. The next time you want to boost something on Twitter, you've essentially created your own ad network for the purpose. Suppose I made a comp where the rules were 'Follow, Retweet & also retweet this article'.
Instead of spending that £75 we put on Twitter ads earlier, I could buy a £50 Apple gift card and offer it as a prize. I'd be willing to bet that my results would beat the pants off of the official Twitter offering.
You'll notice our 'simple task' was replying with #prosodian.That was to solve a problem.
Prosodian is an existing word, so if you searched it on Twitter two weeks ago you got results that had nothing to do with our company, now all you get is us.
---
60 second quick and dirty Twitter giveaway guide
Let's wrap this up with a super quick rundown of how to make your Twitter giveaway successful:
Make it long. Shorter giveaways had by far the highest cost per follower. 14-28 days is best
Tweet multiple times throughout the duration
Add an image of the prize. It helps build trust that it's 'official' and draws the eye in feeds
Pin the tweet(s)!
Make the prize worthwhile, but don't go too high. After around £250 followers gained actually started going down. We believe it's due to trusting the prize exists
Add it to competition sites. Loquax.co.uk and www.competitiondatabase.co.uk are good if you're open to UK entrants
Promote your promotion! Like everything else you do online, don't just hope people will discover it. You need to share it yourself to get things going.
Leave a day or two between the competition closing and announcing your winner. It will continue to get attention in this time.
Do not require signups to your site! Given what we've discussed about the value of this audience it's wasteful anyway.
Congratulations, your brand is now internet famous.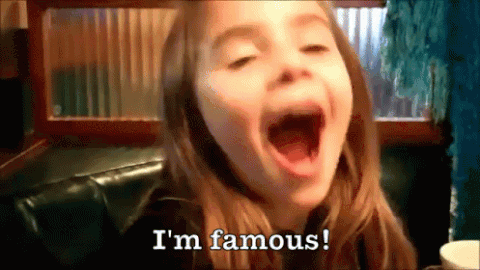 If you're interested in tools for social media marketing or other growth hacks, sign up for the Prosodian marketing automation platform beta.